STAND FOR LIFE IN ARIZONA
All three of your legislators voted for a pro-life bill (HB2759) to fund support and abortion alternatives for pregnant women in Arizona!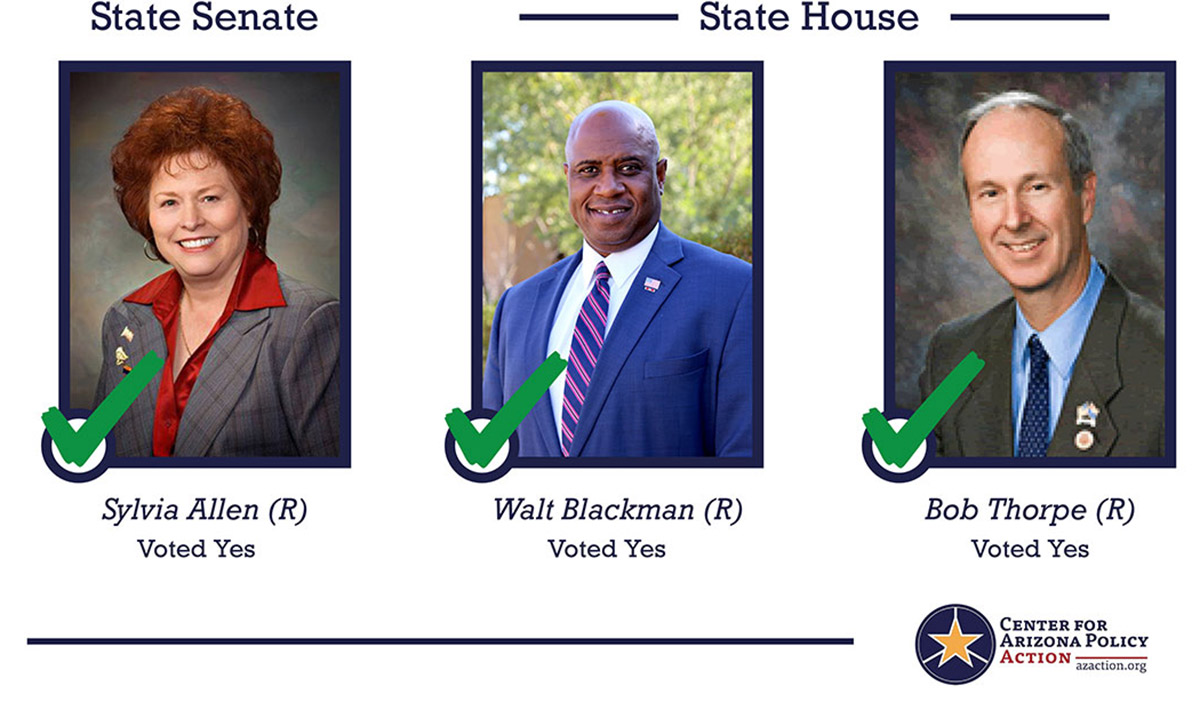 But not all legislators were willing to take this compassionate and commonsense step. Shockingly, the bill did not pass.
ADD YOUR NAME TO STAND FOR LIFE!